The Highest Level Of Private One-On-One Personal
Development Coaching Plus Attention To Help You Get
Crystal Clear Vision On Achieving Life Success Faster

I'm here to personally GUIDE you ONE-ON-ONE in REAL TIME through
your own CUSTOMIZED roadmap to become the Life Champion you
deserve to be. NO MORE need to plan out your life on your own!
Dear Fellow Life Champion,

When I was on the Canadian National Karate Team, one of my coaches said that I was trying to do too many different techniques in my martial arts bo staff weapon routine. He said it seemed too convoluted. At first, I really didn't know what to make of his feedback.
But when I reviewed video footage of myself afterwards with his comments in mind, this coach was absolutely right! I just couldn't see this on my own. I needed the extra pair of eyes to give me some better PERSPECTIVE.
So I took out some of the techniques that were perhaps not as strong and kept only those that were my most powerful. As a result, I had a much better martial arts weapon routine and became a more consistent champion because of it.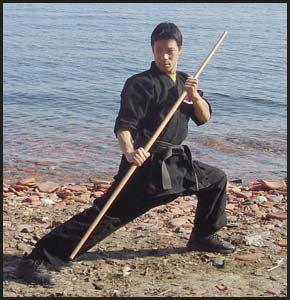 It was the OUTSIDE PERSPECTIVE that I needed -- it was direct GUIDANCE with ONE-ON-ONE COACHING that made the difference for me.

Even Hall Of Famers Needed Coaching
Hall of Fame basketball great Michael Jordan once said that even though he accomplished pretty well everything he ever wanted to achieve in basketball, he still needed to play under the watchful eyes of his coaches. He claimed that his coaches through their extra eyes, gave him invaluable feedback that helped him improve his game.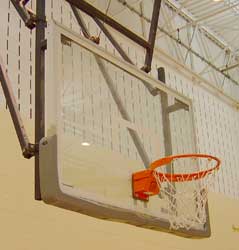 Guidance = Easier And Faster Success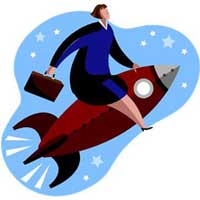 So guidance equals easier and faster success. A guided roadmap or blueprint helps take things to the NEXT LEVEL in ANYTHING you want to achieve in life.
Private One-On-One
Coaching Program


I now offer on a LIMITED basis, Private One-On-One Coaching, the highest level of personal guidance and attention to help YOU with your personal success.

With modern internet technology (Skype), you and I could have REAL TIME private coaching calls no matter where you are located in the world (in person meetings also possible in the greater Toronto area).

I'll be focusing on helping YOU with your own CUSTOMIZED roadmap to success as well as offer ideas and feedback for your personal goals in life.
It's almost like I'm hand-holding you STEP-BY-STEP through YOUR own journey in personal development.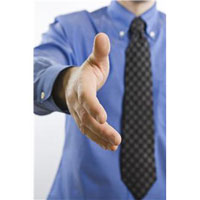 Here are just several of the areas that I can help you with;

Finding MOTIVATION and KEEPING motivated to achieve your goals

Creating a LOGICAL & REALISTIC plan for your overall personal development

MAXIMIZING your own potential in the areas you want to excel in

Finding your PASSIONS and true purposes in life to maximize HAPPINESS


Creating healthy BALANCE in your day to day life

Help keeping you ACCOUNTABLE and committed to your plans

Help you brainstorm IDEAS for feasible ACTION STEPS towards your goals

Additional coaching & feedback in fitness, health, careers and business sales
Areas that I will NOT be able to help you in;
X Mental health and emotional health related issues such as depression or anger
X Relationship issues (with spouses, significant others, family members)


If the directly above are your main issues that you want coaching with, I honestly think that professional counsellors specializing in those fields would be much more appropriate for you. I do not feel I'm qualified to coach in these areas so I will NOT accept clients who are seeking help with these specific issues from me.

I only want to help you in areas that I feel I'm qualified in. However, I would be more than happy to consider being part of your coaching team to help you with the areas I outlined on the check points above.

Additional Resources Included For Free!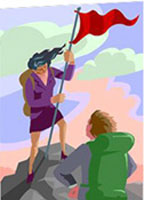 The Life Champion In You
Action Plan Creator
The Life Champion In You Action Plan Creator is the online version of my full day seminar, much like a home study personal development course. The Action Plan Creator is an online video series with PDF worksheets that enable me to personally guide you through a LOGICAL, EFFICIENT PROCESS to achieve life success - you get this resource for FREE!
In fact, I would want you working through the Action Plan Creator as a resource material we can use as a base for our coaching sessions. If you are already a registered user of the Action Plan Creator, it would be credited towards the coaching fees so that you only pay the cost difference.

Full Email Support For Further Personal Guidance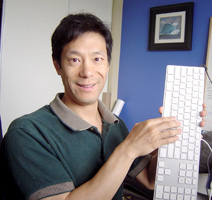 As part of the
PERSONAL GUIDANCE
available, you get
FULL EMAIL SUPPORT FROM ME
for
THREE ENTIRE MONTHS
,
even if you choose to use only a single coaching call. You can ask me anything regarding your personal development in between coaching calls.
The Life Champion In You
Book Included For FREE!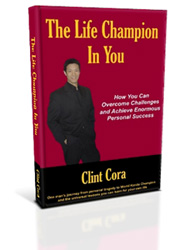 I will also ship you a
SIGNED
, printed softcover version of my book
The Life Champion In You
.
The book gives you
BETTER UNDERSTANDING
of the important success principles behind some of our coaching sessions and also gives you
MORE MOTIVATION
through the many real life example success stories contained in it. Already read it? Then you have a nice gift to give to someone.


Private One-On-One Personal Development Coaching Rates
Six calls/sessions about two weeks apart = $297 (50% savings per call)

Three calls/sessions (once per month) = $227 (25% savings per call)

Single call/session = $97
The above packages are for THREE MONTHS DURATION. Registered users of the Action Plan Creator get discounted rates of $47 OFF the above prices.
All personal development coaching calls are about one hour in duration by Skype or telephone if local. For clients in the greater Toronto area, it might also be possible to meet in person.

Free Assessment Call To Determine Suitability

If the areas you are seeking personal development coaching in are within my expertise (NOT mental/emotional health or relationship issues) AND the above coaching rates are reasonable to you, then the next step would be to contact me via email to schedule a FREE 10 to 15 minute ASSESSMENT call with me (via Skype or local telephone).
I DON'T accept every request for personal development coaching so the purpose of this assessment call would be to determine the FIT and SUITABILITY of my coaching with YOUR goals.
Keep in mind that although I can act as a guide and coach, YOU have to do the work on your own personal development. I help you in finding some answers and act as someone to bounce ideas off of, as well as to push you a bit. But the vast progress in your personal development will come from YOUR work between coaching calls.

I will NOT be conducting any coaching or offering any advice during this assessment call. I will listen to an overview of your goals and what you would want to get out of a coaching program. We want to make sure that both of us are comfortable in working together before we move ahead.
The above rates for private one-on-one personal development coaching are non-negotiable. They are extremely reasonable compared to the personal development success you will achieve, which is priceless.
If these rates are still beyond your financial budget, I would suggest that you consider the Group Coaching option or the Action Plan Creator itself as a standalone program. These are lower priced options which will still give you some level of personal guidance.

If you want to go ahead and take the next step to schedule a free assessment call, send me your request by email to contact [at] clintcora.com - replacing the [at] with the appropriate symbol of course.
Please be aware that this program is subject to my availability as there could be certain times of the year when I'll be involved in major projects which will not enable me to run any coaching program. But just contact me to find out if I am available.

I look forward to your request.


Clint Cora - Speaker, Author & Karate World Champion