Personal Development Motivational Seminars
Sample Schedule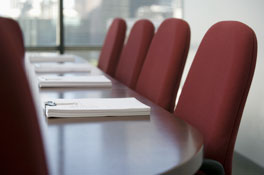 Motivational Seminars Schedule
Here is a sample schedule for Clint Cora's The Life Champion In You personal development motivational seminar. It can be run from 9 am to 3 pm or 10 am to 4 pm with a break for lunch.
Sample Personal Development Motivational Seminar Schedule
8:30 am - Registration & Networking

9:00 am - Introduction To Personal Development Motivational Seminar
- My Wish List
- Making Totally Committed Decisions
- Emotional Intelligence
- My Commitment List
- Expanding My Comfort Zones

10:00 am - Break

10:10 am - My Ideal Planning Environments
- My Past Successes
- The Macro Tool
- Macro Tool : My Major Areas Of Life
- Macro Tool : Identifying My Goals

10:55 am - Break

11:05 am - Breaking My Goals Into Steps (Small Team Work)

12:05 pm - Lunch & Networking

1:00 pm - The Micro Tool
- Transfer Steps To Time Line
- Transfer Time Line To Calendar
- Internal Importance Allocator (IIA)
- Action Planning For IIA (Small Team Work)

2:00 pm - Break

2:10 pm - Procrastination
- Action Planning For My Success Groups (Small Team Work)
- Keeping Inspired On A Regular Basis
- My Heroes
- Action Plan To Keep Me Inspired
- Signing Off On My Personal Development Action Plan
- Open Questions And Conclusion

3:05 pm - Finish



Return to review information about personal development seminars for the or personal development programs for organizations. To explore the possibility of having this day long program conducted for your organization, please contact Clint Cora.