How To Expand Your Comfort Zones To Finally
Conquer Even Your Most Daunting Goals In Life
FREE 3-Part Personal Development Video
Series Delivered Directly To You

-
With specially selected parts from high energy live keynote presentations, motivational speaker and Karate World Champion Clint Cora will share with you in this FREE series;



The #1 mind-shift that got me through my own personal tragedy

The hidden lesson underneath EVERY life experience

How to get OUT of your comfort zone and why it's KEY to long term happiness


Three micro-changes you can make in your life right now to IMMEDIATELY
get closer to achieving your goals


Secret surprises that will unexpectedly BOOST your personal growth ten-fold


And much, much more!


Just enter your first name, e-mail and click below so we can send you the link to this FREE 3-part Personal Development Video Series - privacy policy (you may unsubscribe anytime). Sign up box also at Free Inspiration Videos.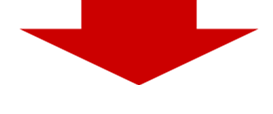 Motivational Speaker On Your Personal Development Success
According to Clint Cora, author of 'The Life Champion In You', one of the most important principles for personal development success is what he calls 'comfort zone expansion'. It is a necessity for achieving significant success in life and this is a topic that he covers as a motivational speaker as well as a diversity speaker.

With his unique background in motivation and martial arts, he often utilizes concepts from martial arts to illustrate such success principles in an entertaining way. In a video below, Clint uses a karate weapon called a bo staff to teach you about comfort zone expansion for your personal development success.

One of the major obstacles that people face in their lives is the habit of procrastination. Procrastination has been known to stop many people from achieving their goals. As a motivational speaker, Clint offers an effective solution for you to help overcome procrastination in the other video below.
---
Clint Talking About Comfort Zones Clint's Procrastination Solution For You
Motivational Speaker Resource On Personal Development , Business Sales & Diversity

Motivational speaker Clint Cora offers you a collection of personal development articles, business sales and diversity education training articles to learn from. There are further articles on college success as well as high school success for students.
Clint also produces a regular video series called Motivational WebTV which covers both personal development and diversity topics (plus sometimes investing and financial related topics). The most current episode is below.

---------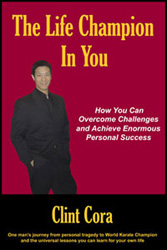 Current Motivational WebTV Episode
Past Episodes Of Motivational WebTV



To see Clint in action in front of audiences, check out his motivational speaker demo video at the speaking programs section where you will also see descriptions of his motivational, business sales and diversity keynotes. There is even a talk available on real estate investing since Clint is an active real estate investor - see it at the section for corporate business and associations audiences.
Although Clint is primarily known for his martial arts, his background history also reveals more about his corporate business and even music backgrounds.
Speaking of martial arts, he still teaches students through his self defense training seminars and effective self defense instruction videos.

The multimedia section has videos, press coverage, radio/TV interviews, high resolution photos, informative articles and a Motivation Diversity Success Blog.

Hit the 'Like' button at Clint's Motivation Facebook page for daily motivational quotes sent to your Facebook newsfeed to keep you inspired.

A Conquerer Of Mt. Everest Was Impressed

"Clint's presentation was entertaining and motivating from beginning to end. His energetic delivery, combined with the real life examples he incorporated, captivated the audience throughout. Clint shared with us his outlook on life and his approach of striving for excellence through dedication to a sport or activity and the importance of making the decision to take the first step."

"He presented personal examples of his journey on the path to mastering the art of karate. The demonstrations of his smooth but complex maneuvers not only established his credibility but were also a testament to the full body harmonization which daily practice and self discipline can generate. Clint is a very natural and inspiring speaker who is a pleasure to listen to."

Alan Mallory, Adventurer Who Climbed Mt. Everest (2008)

See other keynote speaking testimonials from people who have heard Clint
Teacher Left A Better Person After Listening To Clint

"It was amazing how I learned within each of us, there is a champion and in order for us to access the champion within us, we simply need to expand our horizon. I have had so many tips from this workshop that I know I'm leaving a better person because there are so many things that I have learned that I can do to expand my comfort zone."

Hepta Deslandes, Teacher, Lester B. Pearson School Board

See other keynote speaking testimonials from people who have heard Clint