Corporate Diversity Workshop Seminars With Clint Cora
Sample Schedule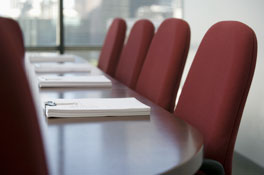 Corporate Diversity Workshop Seminars
Here is a sample schedule for diversity speaker and author Clint Cora's Kick Down Diversity Barriers For Business And Personal Success seminar. It can be run during any three hour time slot.
Sample Corporate Diversity Workshop Seminar Schedule
8:30 am - Registration & Networking

9:00 am - Introduction
- What Is Diversity & Should We Embrace It?
- Good and Bad Examples Of Diversity
- Your Objectives For Diversity
- People Skills Equals Diversity Skills
- Promoting Diversity Skills
- Increase Knowledge About Others
- Self Discovery For Diversity
- Recruit and Retain Best Talent
9:55 am - Break

10:05 am - Targeting Niche Diversity Groups For Business
- Awareness Of Stereotypes
- How To Educate Others
- The Salmon People
10:55 am - Break

11:05 am - Commonalities & Differences
- Icebreaker Tools For Diversity Interactions
- Diversity Case Examples
- Expanding Comfort Zones For Diversity
- Procrastination
- Action Planning For Diversity Skills
- Open Questions And Conclusion

12:05 pm - Finish



Return to review information about corporate diversity workshop seminars. To explore the possibility of having this half day long program conducted for your organization, please contact Clint Cora.
Clint Cora Corporate Diversity Workshop Seminars Site Map
Copyright © 2009-2018 Clint Cora, All Rights Reserved