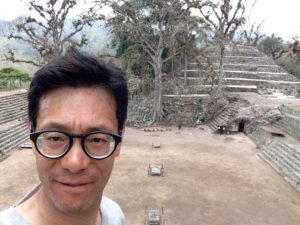 Copan Mayan Ruins In Central America
I've always said that whenever I vacation, I refuse to be a resort 'beach whale'.  That is, I refuse to spend a week at a typical beach resort and just lie on the beach.  I will get totally bored.  For my vacation time, I would much rather enrich my life with unique cultural experiences and adventure activities like I did with my recent trip to Central America where I scuba dived in Honduras as well as sample local cuisine as shown in the previous El Salvador article and travel video.  Included in the unique cultural component of this trip was also the Copan Mayan ruins.
Copan is considered to be the most impressive of Mayan ruins from an artistic point of view.  The artwork on the Mayan ruins here are considered to be the most detailed of any site discovered so far.  The ruins are located near the town of Copan Ruinas which is actually in western part of Honduras very close to the Guatemala border.
Getting To Copan
So from a travel logistical point of view, Copan is actually closer to get to from San Salvador in El Salvador rather than from Roatan in Honduras where I was scuba diving.  It's a four hour driving trip from San Salvador which took us across the western part of El Salvador crossing into Guatemala for about 1.5 hours and then into Honduras to reach Copan.
There are buses and other tours to get to Copan from other parts of Honduras and Guatemala but for me, I was flying through San Salvador after my Roatan stay so it made the most sense to do my Copan tour from there.
The drive itself was fairly easy as I hooked up with Roberto Marroquin of El Salvador Custom Tours.  He picked me up at my hotel at 6 am and we stopped in the town of Santa Ana just west of El Salvador to have authentic El Salvadorian pupusas for breakfast.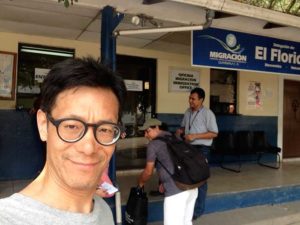 Crossing the borders was pretty easy too although we had to check in at the customs office for each country we were departing as well as the counterpart for each country we were entering too.   This was of course a waste of time in my mind since I didn't understand why we had to check in with anyone upon exiting any country.  Fortunately, the customs officials just stamped our passports without asking much questions.  We also had to pay a $2-$3 fee when entering a country.
At The Copan Mayan Ruins
After driving through the quaint town of Copan Ruinas, we finally arrived at the Copan ruins.  The entrance to the site was $15 US with additional optional fees of $10 for the museum and $15 for the tunnels which you have to pay all at once.  The museum is highly recommended while the tunnels can be skipped as they are not that impressive (I saw YouTube videos in advance).
Since the site is outdoor in a very hot climate, it is also suggested to buy a bottle of water at the visitor centre as well.  Then it was a short walk into the main site.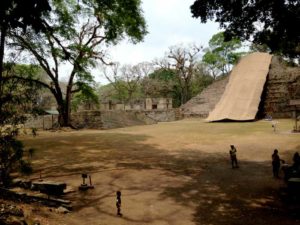 In the main open plaza area, there were monuments called stelas which were my first glimpse at the ancient Mayan artwork at Copan.  As Roberto will explain in the video at the end of this article, these stelas recorded the history of each governing era.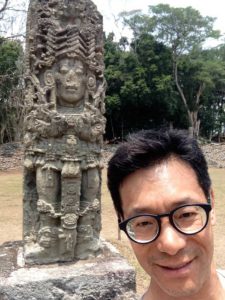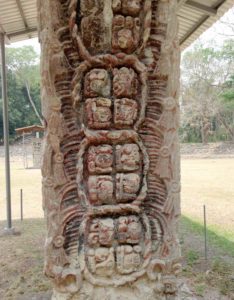 Then we went over to the Mayan ball game area where I saw nice stone representations of the maccaw bird.  This area was next to the stairway which also recorded the history of Copan with over 1,000 hieroglyphics.  This stairway is now protected under a canopy.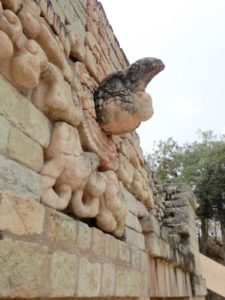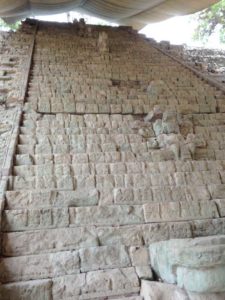 After going up the Mayan observatory structure, we saw another plaza where it reminded me of the ruins where Roman senates use to have their business.  External to this plaza was where an upscale neighbourhood use to be.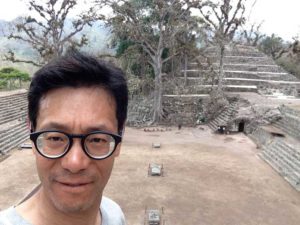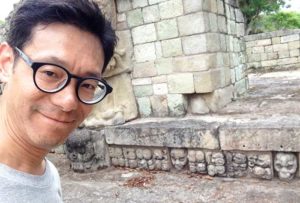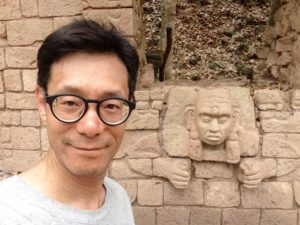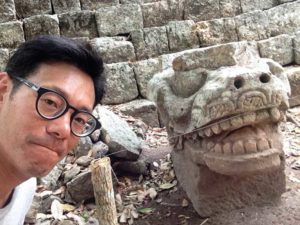 When we were leaving the Copan site, we checked out the local resident maccaw birds up close which was a nice bonus to the Mayan attractions so far.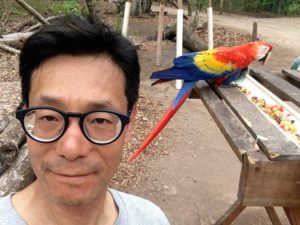 The museum located in a separate building across from the parking lot is a must see in my opinion.  It houses some of the original sculptures and artifacts from Copan as well as some reproductions of temple and other parts from the ancient city to show what they would have looked like in their glory days.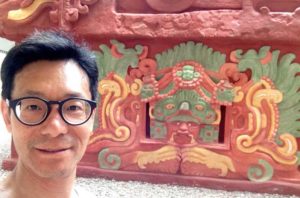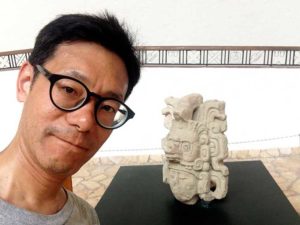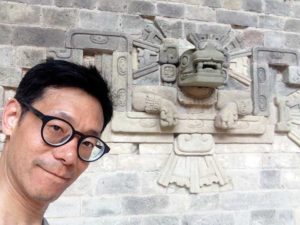 The final stop included in our Copan ruins tour is another small museum which is not located here but in the town of Copan Ruinas itself.  There are some nice original artifacts here as well including some stunning jewellery still in full colour.  These reminded me of King Tut's treasures in Egpyt.  It's amazing to realize that these beautiful works of art were created so long ago and has survived up to present days when we can still admire them.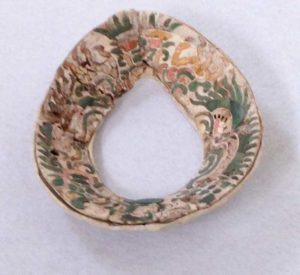 Recommendation Of Tour Guide
My tour of the Copan ruins and museums took about two hours which was enough for me. I wouldn't have wanted to spend anymore extra time especially at the outdoor site as I was starting to overheat. My guide Roberto gave me just the right amount of information at the important parts of the tour as I told him a general overview was more than adequate for me. Just being there to see these magnificent ruins and artifacts was good enough for me.
I would highly recommend Roberto of El Salvador Custom Tours for not only the Copan tour but also for any sightseeing in El Salvador. His rates are very reasonable and his tours are completely customizable and flexible. He does not need to stick to a posted itinerary and time schedule.
On our way back to San Salvador (where there are no other border fees required for the return trip), we stopped at Santa Tecla to see some local sites and experience a quick authentic El Salvadorian dinner before calling it a long but very worthwhile day.
Here is the video of the highlights from my day trip to Copan. It is actually the second travel video from my Central America trip as the first one was in the El Salvador article.
Hope you enjoyed the video and this article. Share it with others who are also interested in Mayan ruins.