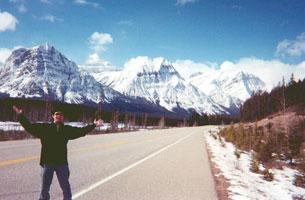 Motivational Inspirational Quotes
Here is a nice list of motivational inspirational quotes posted to my Motivation Facebook page over the last two weeks.
"It is only the first step that is difficult." ~ Marie De Vichy-Chamrond
"When angry, count ten before you speak; if very angry, a hundred." ~ Thomas Jefferson
"It is very true, that the way you think creates reality for yourself." – Oprah Winfrey
"In the last analysis, what we are communicates far more eloquently than anything we say or do." ~ Stephen Covey
"Failure is not a disgrace if you have sincerely done your best." ~ Napoleon Hill
"Learn from yesterday, live for today, hope for tomorrow. The important thing is not to stop questioning."- Albert Einstein
"Laughter is a tranquilizer with no side effects." ~ Arnold H. Glasgow
I love the tip above by Thomas Jefferson as it's a good way to control ones' anger and emotional intelligence.  Too often we say stupid things as a result of immediate reaction without really thinking about what we are going to say first.  Delaying speech is a good way to rethink what you say first before actually saying it.
Here are the other nice motivational inspirational quotes I posted.
"You are free to experience life negatively or positively, and the choice you make determines the life you are living." — M. Williamson
"A good scare is worth more than good advice." – Horace
"The greatest test of courage on earth is to bear defeat without losing heart." -Robert Green Ingersoll
"Happiness is like a kiss. You must share it to enjoy it." ~ Bernard Meltzer
"All adventures, especially into new territory, are scary." – Sally Ride
"Sometimes you have to give up the fight and walk away, and move on to something that's more productive." ~ Donald Trump
I like the one above by American astronaut Sally Ride.  It suggests that anything worthwhile and exciting or new will always be scary at first and one just has to have the confidence to go into them.  This is true whether it's for our careers, businesses, or personal life.
Share These Motivational Inspirational Quotes With Others
I post these types of motivational inspirational quotes on a daily basis at my Motivation Facebook page.  If you would like to get them at your Facebook newsfeed as they are posted so that you could be inspired on a day to day basis, just hit the LIKE button at my Motivation Facebook page – can also do this at the sidebar of this blog.  Also use the various social media buttons below too.
Which one(s) from the above do you really like?  Feel free to comment at the comments section below.  If you missed the last quotes summary, see it at Short Motivational Quotes.