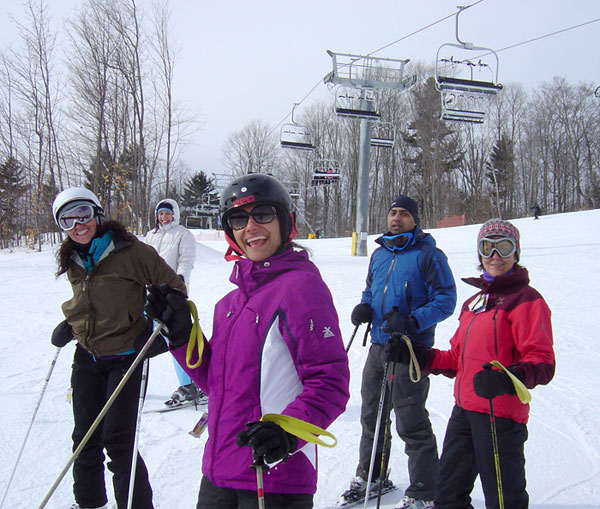 Meetup Groups Are Fun Social Outlets
I've been involved with various Meetup groups for a few years now.  Meetup.com is a social based online system to help people actually come together face to face through various interest groups.
There are different groups that focus on all sorts of topics and interests.  I've come across groups with interests in dogs, real estate investing, skiing and snowboarding, trying out different restaurants, outdoor hiking, business networking, attending festivals, dancing, pubs, pool halls, special topic speaker events, cycling rides and even travel outside the country.
These groups organize various events which people are invited to attend.  Sometimes there are nominal costs to join certain Meetup groups and/or attend their events while much of the time, there are no costs at all.
You do have to do your research and check out different Meetup groups that might interest you in your area as not all are organized the same.  Some groups have been running for many years while some are not very active since in many cases, the organizers of each group must put in time as a volunteer to get their groups up and running and maintaining them.
Some Meetup groups are also fronts for certain business ventures so again, you just have to check all the groups in your area to see which ones are worth your time.  This is not to say that no business should ever be done at Meetup events but the overall theme of Meetup.com is social first.
There are probably lots of Meetup groups already in your local region if you are located in North America.  Just start at Meetup.com and enter your location plus a few interests and you will see several groups in your area.
Toronto Meetup Groups I Get Involved With The Most
So far, I've joined quite a few different Meetup groups in the Toronto area but I'm involved with three main ones.
GTA Free Spirits – a fun social group that I just formed and will have different events including outings to shows, restaurants, festivals, ski days and some travel.
Toronto Events Meetup – this is a group that is focused primarily on restaurant and cuisine outings although they are doing a few non-food events too.
Toronto Ski Meetup – this primarily winter season group is about getting people together (with carpools) to ski and snowboard in the southern Ontario area and I have met many of my ski students here.
So if you are in the GTA Toronto region, check out the Meetup groups above as well as others through Meetup.com as it's a great way to 'meet up'.