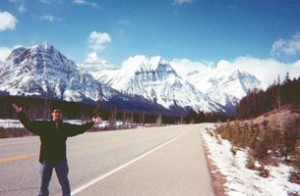 Motivation Quotes
Here is the latest set of motivation quotes I posted at my Motivation Facebook page.
"Fresh activity is the only means of overcoming adversity." ~ Johann Wolfgang von Goethe
"The best way you can cheer yourself up is to cheer someone else up" ~ Mark Twain
"Faith is taking the first step even when you don't see the whole staircase." ~ Martin Luther King, Jr.
"Your life does not get better by chance, it gets better by change." ~ Jim Rohn
"People who say it cannot be done should not interrupt those who are doing it." ~ G Bernard Shaw
"The strongest principle of growth lies in human choice." – George Eliot
"Where all think alike, no one thinks very much." ~ Walter Lipman
I really like the motivation quote above by Jim Rohn as it reminds us that we should never allow luck or circumstances of chance to hopefully make our lives better.  If we want to have better lives in any areas, it is up to us to make strong efforts and changes to improve in those areas.
We must not just sit there and hope for the best.  We have to make things happen for us.  Here are the other motivation quotes I posted.
"Life has no limitations, except the ones you make." – Les Brown
"A miracle worker isn't geared toward fighting the world that is, but creating the world that could be." ~ Marianne Williamson
"Joy is the flag you fly when the Prince of Peace is in residence within your heart" ~ Wilfred Peterson
"Ideas are the beginning points of all fortunes." ~ Napoleon Hill
"Where there is no struggle, there is no strength." ~ Oprah Winfrey
"Character is higher than intellect. A great soul will be strong to live as well as think." ~ Ralph Waldo Emerson
"There's never a dull moment when you are always taking action." ~ Clint Cora
I thought that I would throw in a motivation quote of my own at the end there.  It just happened to pop into my head recently when I was going through a very busy week with business contacts communications.  However, it was all good because these were all projects that will significantly impact my business and personal wealth in a positive manner.
I was taking action towards more success and I felt good about it despite calls, emails, faxes and scanning multiple pages of documents into the nights.  I was moving forward and it was certainty not a boring time.
As long as you are always taking action towards your own success, life will never be dull and you will always feel satisfied that you are putting in worthwhile time.  So if you are ever feeling bored, it may be a sign that you are not taking enough action in your life.
Share These Motivation Quotes With Others
I post these types of motivation quotes on a daily basis at my Motivation Facebook page.  If you would like to get them at your Facebook newsfeed as they are posted so that you could be inspired on a day to day basis, just hit the LIKE button at my Motivation Facebook page – can also do this at the sidebar of this blog.  Also use the various social media buttons below too.
Which one(s) from the above do you really like?  Feel free to comment at the comments section below.  If you missed the last quotes summary, see it at Motivational Sayings For May.