Asian Heritage Month or Week
Asian Awareness Diversity Events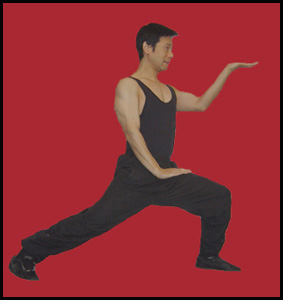 Asian Heritage Month Motivational Speaker
Clint Cora
Speaker For Asian Heritage Month
Since there are so many people including students of Asian descent in North America now, many organizations such as cultural groups as well as university and college campuses have official Asian Heritage Month (or week) activities. College campuses have organized Asian Heritage Month in similar ways as Black History or Heritage Month. The range of activities can include music, dance, theatre, art, film, martial arts, cultural displays, cuisine and other entertainers of Asian descent.
During Asian Heritage Month, guest speakers are often brought in to talk about interesting topics that have some type of Asian cultural significance. These types of activities serve to education the general or student body about Asian culture as well as to recognize people of Asian heritage. It also increases pride among all Asians in North America.
Another important result of Asian Heritage Month is that it helps people become more aware of diversity and the importance of embracing diversity in our society today.
Martial Arts For Asian Heritage Month
Clint Cora would be a perfect addition to any Asian Heritage Month program since he is a diversity speaker of Chinese Canadian descent. His diversity presentation not only helps people become aware of the many benefits of diversity, but he teaches audiences to develop important skills useful in our increasingly diverse environment. Being a Karate World Champion, Clint adds in martial arts and some Chinese influenced content in his presentations for added entertainment to highlight some key messages.
Clint Demonstrating Asian Martial Arts Weaponry
Learn more about Clint and his speaking programs for your Asian Heritage Month program or Asian Heritage Awareness event.
How To Expand Your Comfort Zones To Finally
Conquer Even Your Most Daunting Goals In Life
A Free Live 3-Part Personal Development
Video Series Delivered Directly To You

-
With specially selected parts from high energy live keynote presentations, motivational speaker and Karate World Champion Clint Cora will share with you;



The #1 mind-shift that got me through my own personal tragedy

The hidden lesson underneath EVERY life experience

How to get OUT of your comfort zone and why it's KEY to long term happiness


Three micro-changes you can make in your life right now to IMMEDIATELY
get closer to achieving your goals


Secret surprises that will unexpectedly BOOST your personal growth ten-fold


And much, much more!


Just enter your first name, e-mail and click below so we can send you the link to this free inspiration 3-part Personal Development Video Series - privacy policy (you may unsubscribe anytime). Sign up box also at Free Inspiration Videos.